Best Zero Turn Mowers. Buying Guide and Reviews.
If your looking for an easier time with your yard work, then zero turn mowers may have crossed your mind. If you're new to mowers, then you may be wondering what all the fuss is about. Are zero-turn mowers really that much better than a regular mower? What are the differences, if any, between zero turn mower models?
In this buying guide, we will outline everything you need to consider before buying a mower. We will also take a close look at zero turn mower types to help you make the most educated decision for your yard.
Top Rated Zero Turn Mowers. Editor's Choice.
We are an Amazon Affiliate
Our site is supported by you, our readers! This page contains affiliate links, which means we may earn a small commission if you click through and make a purchase - you will not pay any extra. More details
here
.
Short description of best zero turn mowers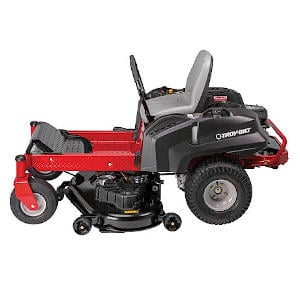 If you're looking for a good choice in zero-turn mowers, then we recommend the Troy-Bilt Mustang 54. This mower has a Twin hydro Dual EZ engine and can hold 2.8 gallons of gas. With this mower, you can easily mow larger yards up to 3 acres in size. In addition, the Mustang 54 is built out of strong reinforced flat-stock metal. This will keep the mower durable for years to come.
Troy-Bilt will even back the model with a limited warranty to ensure you are satisfied. This model has a Twin Briggs & Stratton engine. The Mustang 54 goes 7mph when going forward and 2.5 mph when in reverse.
Also, the Mustang 54 uses a Twin hydro Dual EZT transmission. The mower is built with durable 12-gauge steel. The weight of the mower is 800 pounds, making it best for less sensitive lawns. The mower measures 54 measures 35.5 inches by 83.5 inches by 63 inches. The Troy-Bilt Mustang 54 is a perfect choice for large lawns. Read full review.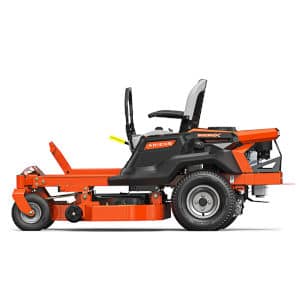 Say goodbye to turning circles and hello to straight lines with the Ariens 915223 IKON-X 52″ Zero Turn Mower 23hp Kawasaki FR691 Series. This beauty is not only a ride-on mower, it's a no turn ride-on mower- meaning you can mow forwards and backwards. This mower really makes life easier. It's super comfortable and moves with the agility of a ballet dancer. With 3 rotary blades that mulch grass to perfection. A comfy seat and incredibly well-constructed body and deck. The IKON-X has an incredible 726 cc twin-engine and 23 horsepower. It's so powerful you'd think if it had wings it would take off. It'll charge up any hill you want.
The body is welded and choked so grass clippings don't get into vital parts of the engine. It is relatively large and heavy at 871 lbs. But, it's so tough, so powerful and makes trimming the lawn so easy- forwards and backwards trimming
If you have the space for this dynamic mower and a medium to large lawn, we recommend you buy it! Our rating for the Ariens IKON-X 52″ Zero Turn Mower 23hp Kawasaki FR691 Series is a phenomenal 4.5 out of 5! Read full review.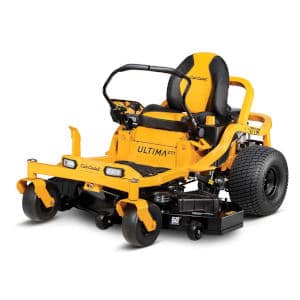 The Cub Cadet ZT1 is a great economic level zero turn mower. The mower uses a Kawasaki FR Series V-twin OHV engine. Along with a Dual Hydro-Gear EZT-2200 transmission. The gas tank can hold 3.5 gallons of gas. The Ultima ZT1 can reach speeds of 7 mph or 4.5 mph in reverse. This is more than enough speed to cut down your mowing time. With the Ultima ZT1, you can mow around 3 acres of land on one tank.
The Ultima ZT1 uses 2-inch by 2-inch tubular steel. For added durability, even the wheel axels use welded tubular steel. In addition, the mower is coated with an anti-corrosive material. The Cub Cade Ultima ZT1 weighs in at 545 pounds. The smaller weight of this zero turn mower makes it a great candidate for sensitive lawns. The measurements to the Ultima ZT1 are 80 inches by 61 inches by 47. The mower has 15 different deck positions to choose from for the perfect cut. If you are looking for a light, but powerful mower for sensitive lawns, then look no further than the Ultima ZT1. Read full review.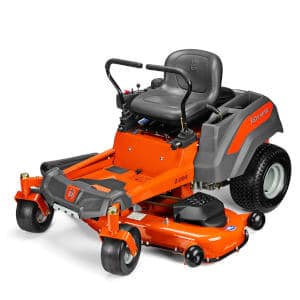 This model weighs 542 pounds making it a great choice for sensitive lawns. The Mustang 54 measures 75 inches by 64 inches by 57 inches. Additionally, This mower uses a ZT-2200 Hydrostatic transmission by Hydro-Gear that is easy to maintain. The mower can reach speeds of around 6.8 miles per hour with a gas tank capacity of 3.5 gallons. The Z254 uses a Briggs and Stratton engine. The engine is fitter with several extra features to keep your mower running like a dream. These features even include a cooling fan to help regulate the mower's temperature.
Additionally, the Husqvarna 254 is made to be extra durable. The back and front of the mower are equipped with protective bumpers to guard against crashes. The frame uses 12-gauge steel to ensure it can withstand tough yards. The Mustang 54 is a perfect model if you are looking for a lighter zero turn mower. Husqvarna has a typical cutting height of 1.5 to 4.5 inches.
Read full review.
Zero Turn Mower Overview
So what is a zero turn mower? Zero-turn mowers were traditionally developed for commercially used for businesses with lawn care needs. Recently, these models have become more accessible to the general public, but can be a bit more expensive than standard models. Zero-turn mowers are made to drive around obstacles with little to no turning degrees needed. These mowers completely erase the need for edging to help cut your mowing time down.
These mowers typically have larger deck sizes and are easy to use. Many zero turn mowers even come with additional comfort options like high backed seats for taller riders. Since these mowers are so powerful, you will need to keep in mind they come at a high price tag. Additionally, you will want to consider how many acres you are going to be mowing. If you need to care for a larger piece of land, check the details of the mower to see how far it can go on a single tank of gas.
Zero Turn Mower Types
There are a few different types of zero-turn mowers to choose from. These mowers are divided by class, the higher the class of the zero turn mower, the faster it will cut your lawn.
Most buyers will find that the entry-level zero turn mower will cut their lawn quickly and efficiently. If you have a larger yard, though, then a mid-grade model with a bit more power may serve you better. If you own a small lawn cutting business, then a semi-pro model can help you cut down on mowing times between lawns. Finally, if you are a business that requires lawn care, then you can look into commercial-grade models.
What is the Cost of Best Zero-Turn Mowers?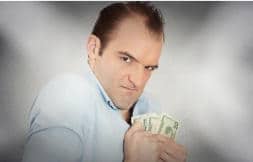 Zero-turn mowers are much more expensive than push models and even standard riding mowers. Many zero turn mowers will cost you no less than $1,500 USD used for the entry-level models. Most mid-grade models will cost you around $2,500 USD, while semi-pro models rise to the $3,000 USD mark. Finally, if you planning to buy a commercial-grade mower, you may easily find yourself paying around $4000 or more depending on the model's features.
User Safety
Many models of zero-turn mowers are premium designs that have taken user safety into account. Any piece of large machinery can be dangerous, especially if proper imprecations aren't taken. In the case of mowers, you should always check to make sure you are buying from a legitimate brand. This especially applies to parts as many add-ons from countries like China are knock-offs that can be potentially harmful to both you and your mower. Make sure you read the manual of your new mower thoroughly to get a good grasp on how to properly use the unit.
As for added safety features, many mowers are equipped with extra guards, breaks, and start-up features. One of the extra breaking features that you can look out for is automatic braking when the mower is not in use. By having a model that automatically brakes when you stop, you can keep your unit from rolling if you are on a hill. Additionally, some mowers come with hand breaks for added security. If you're looking for a mower, your older children can learn to use it, then break safety may be a must.
Additional Safety Features
Many mowers will also come equipped with special bumpers for impact absorption. This can make small accidents like backing into a treeless dangerous to both you and your mower. Some additional parts can also be bought and installed on select models for extra crash protection. Finally, if you have small children, then getting a mower with a safety start feature can be important. Safety start features require a key to turn on the mower instead of the standard push-button start. This can ensure that a young child climbing on the mower won't accidentally bump the "on" switch.
Durability
If you plan to be using the same zero turn mower for years to come, then you need a durable model. If you go with a cheaper model without a durable frame, then you may find the machinery quickly damaged. Likewise, you will need the blades of the mower to be properly protected as you mow. You will even need to consider how well the electronics of the mower are protected. If your control panel doesn't have any water resistance or can be easily damaged by rain, then your mower won't last long.
It's best to look at models with a steel frame. Many zero turn mowers are made of reinforced steel that can take the bumps that come with yard care. It's also best to see if you can find a mower with a deck that is protected by steel as well. A protected deck will keep your mowers blades from taking damage from debris, such as small stones. Additionally, the wheels of your mower should use durable axles that won't easily rust on you.
Check to see if your model comes with a sturdy bumper. Many Zero Turn Models will have protection on both the front and back of the mower. These bumpers will absorb any shock from running into objects, keeping the mower from taking damage. For additional protection, some models even come with special coatings that will slow down corrosion. Make sure to check the model's warranty, when a company has faith in their model, they will offer a long warranty to cover malfunctions. Some of the steel mowers will even offer limited lifetime warranties on the shell.
Choosing a Deck Size
Choosing a deck size can be one of the most important parts of choosing any mower. To break things down simply, a mowing deck is the width of your mowers swath or cutting path. The bigger your swath, the more grass you can cut down at once. You will want to take a close look at the amount of grass you're going to be mowing. If you have a larger yard, then your going to want a zero turn mower with a bigger deck. If you have a smaller yard and want to save some money, then you may opt for a smaller sized deck. The bigger the deck size, the more the price of the zero turn mower will increase.



As you may have guessed buying a bigger deck can help you cut down on the amount of time you spend mowing. The bigger the deck though, the more power your mower is going to need to power it. Keep in mind that many mowers don't have huge gas tanks, with a common tank only being able to hold around 2.5 gallons of gas. If you have several acres to mow or multiple yards, then you can find yourself having to refuel quite often. Finding a good balance between yard size and the deck size is a must.
Mowing With a Large Deck
While in most traditional mowers, a large deck makes turning a hassle, zero-turn mowers don't have this problem. With a zero-turn model, you can have the largest deck available and still be able to maneuver around obstacles such as trees easily. This makes a zero-turn mower an even better choice for those in need of a larger mower for a larger yard. Keep in mind that when you get a big deck, you will need to consider the amount of space it will take up. Most zero turn mowers are rather large and will need a big shed or garage for storage.
Since most zero-turn mowers have a larger deck, you can easily cut down stubborn grass types like Bermuda. This can make lawn care even easier than before, as many common push models have trouble taking care of stubborn lawns. Many zero turn mowers have a deck size that sits around the 50-inch mark.
Height Settings
Having a mower with different height settings is as crucial as picking the right deck size for your yard. If the mower didn't have the option to lower and raise its blade, then it would damage your yard. Grass grows at different rates depending on several factors. Different breeds of grass will grow faster than others, especially in fertile soil. Rainfall can also cause growth spurts as areas that are having a higher precipitation amount will see their grass grow much quicker. The general rule is to make sure any mower you buy will cut the grass no less than 30% of its original height. Cutting any more off your lawn may cause stunted growth.
Depending on the model of the mower, the way you adjust the height of the blade can differ greatly. Some mowers will use knobs while others use levers to find the perfect height. Be cautious when first adjusting your mower to make sure you don't set the blades too low. Many zero turn mowers will have their lever automatically set to a number of different heights for user convince. These different heights can be anywhere between 8 to 12 different options.
Height Range
Generally, the height you can place the blades at ranges between 1.5 inches to 4.5 inches. Some models will set the lowest setting to 1 inch, but this is a bit rare. If you find a mower with anything smaller than 1.5 inches, then you may find that the lowest setting doesn't work well for your lawn. Be sure to verify the zero turn mowers description before making a purchase to ensure that it has the height settings you need. If you don't see the height listed then contact the company or seller for more info on the model
Keep in mind that you will need to adjust the blade height regularly. It's best to gauge your lawn each time you go to mow to keep from cutting the grass too low by accident. Likewise, if you set the blade too high, you may not even be cutting the grass if your lawn is short enough.
Additional Zero Turn Mower Features to Consider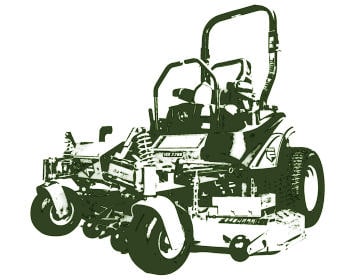 As with most mowers, zero-turn mowers can be bought with additional features for your comfort. This can include easy to use adjustable seats or even comfort controls that are placed next to the steering wheel. Some zero turn mowers will come with a few of these features at no additional cost to you. Others will rise in price with each additional feature that is added to the model. If you want superior comfort, then you should be prepared to pay a higher price tag for it.
To begin with, there are plenty of zero-turn mowers that have comfortable seats. Some of these seats are designed with tall backs for taller riders' comfort. These seats may also be made to have less vibration or be made out of cushier material to make long mowing periods easier. You should at least get a mower that lets you adjust the seat and control levers to make sure you have a good grip on the mower while doing yard work
Control panel placement can also be an added feature to keep you comfortable. Some mowers will have a control panel that lets you control everything with the touch of a button. Other models of mowers will even have drink holders so that you can easily access your beverage while working.
Grass Disposal
When buying a mower, you will want to consider how you want to dispose of your grass. There are three different ways most mowers handle debris. The first way is by just blowing the grass out the back of the unit as it is cut. If you are really into yard tidiness, this can make the time you spend caring for your lawn much longer as you will need to rake up and bag the excess grass. If you don't mind the freshly cut grass look, then you may not mind getting a cheaper model with just this feature.
Next, you can get mowers that have a bag attached for collecting grass. These mowers will automatically blow the grass in the bag while you mow. Finally, you have the mulching method. These mowers will neatly mulch the grass and shoot it out in a row as you mow. Many models will come with more than one feature, or even have all three. Others will have add-ons like bags that you can purchase later on. Grass disposal is completely up to your preference and may or may not be a big deal.
Starting Options
While not as important as picking the deck or height, choosing a starting option can be important to some buyers. As mentioned in the safety section above, many zero-turn mowers are pushed to start. This can be rather dangerous if you have young children that are likely to try and play on your mower. If your house is only full of adults, though, then the push to start option may be a great option that makes lawn care easier.
Next, you can commonly find zero-turn mowers that require a key to turn on. These models are great for protecting your mower as only the key can get it moving. Since zero turn mowers are usually between 500 to 900 pounds, it's pretty hard to carry one of these mowers off if you can't turn it on. Other models will be push to start, but only if you have a small plastic key to turn the safety lock-off. Check on the specific model that you are buying to verify what type of start option it has.
Proper Zero Turn Mower Care
If you're going to invest thousands into a new zero turn mower, then your going to want to take care of it. Lawnmower care isn't generally difficult, and most owners can easily perform routine maintenance. One important thing to keep in mind is that no matter how well-built a mower is if you don't clean it, it will break down. To keep your deck and shell in good condition, you should make sure to clean them after each use. Many models come with an easy wash option that you hook your water hose up to after each use. This will direct the hoses water into your deck to easily wash out debris.
Next, make sure that you always properly store your zero turn mower. Even with special coatings, a mower can't sit out in the weather without rusting. It's best to keep your mower in your garage or a large covered shed. Make sure the area stays dry and check on your mower during the offseason to make sure no leaks have formed in the building.
Before you start mowing again after the winter check on your mower. Most zero turn mowers will need regular tune-ups in order to perform properly. You will also want to check on the blades, oil, and gas level. Some models do come with zero maintenance transmissions that make things a bit easier, but you should still do regular check-ups.
Consumer Tips for Purchasing a Zero Turn Mower
If you are planning to purchase a zero turn mower, then there are some common tips you should follow. These tips can be especially important if you're not buying a mower in person or have chosen to get a used model.
Check The Reviews
If you are buying a model online, then thoroughly check the reviews on the site. This can be especially important if you're using eBay or Amazon, where anyone can list products for sale. If you notice only five-star reviews or way too many negative reviews, then you probably want to avoid buying from that seller.
Look at The Model
If you're buying the model in the store, then take time to look at it. Ask a sales associate if they can explain how it works and see how the model feels. Many stores with a mower section will let you tinker with the setting to get a feel for the product. Don't be afraid to see how the height settings work or ask for advice about picking a zero-turn mower.
Test it Out
If you are getting a used zero turn mower, then always buy with caution. Make sure to ask plenty of questions and request pictures of the mower at every angle. You should ask to see the mower running and be allowed to mess with the setting to make sure everything is working properly. If the mower seems to have some hiccups or the motor just doesn't sound right, then you may want to skip out on the purchase.
Learn About The Company
Before you take your new zero turn mower home, look into the brand that makes it. These companies should be easy to look up online, and you should look through their warranty information for your chosen model. If you can't find much information on a company, then it may not be best to buy a mower from them without additional research.