The Best Lawn Mower Reviews
It's summer 2023 and your lawn is beginning to look a bit sorry and overgrown. You think it's finally time to sort it out! But, guess what, you need a new lawn mower and don't know which one to buy.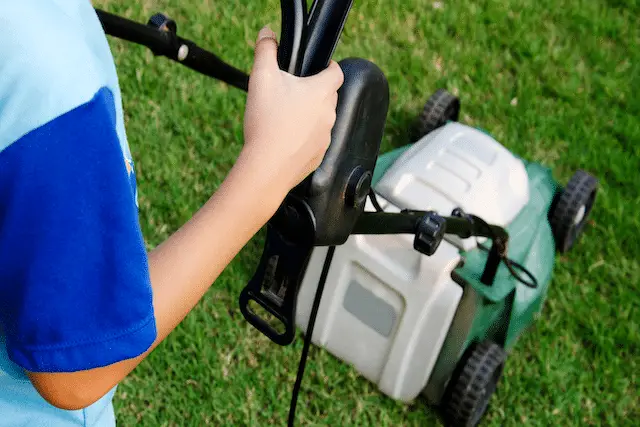 Reel, Petrol, Riding, Zero Turn & Robotic mowers reviewed to help you decide what is best for your lawn,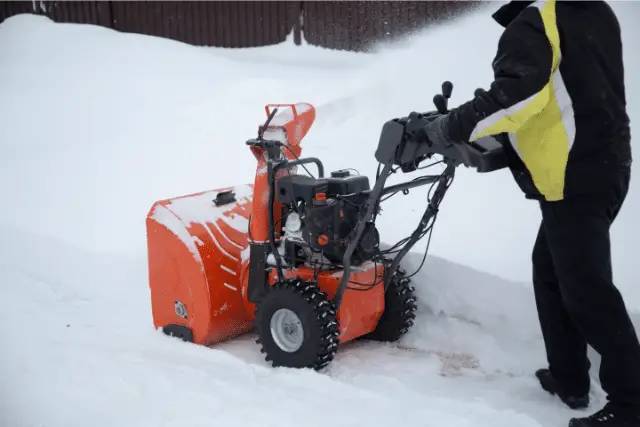 Leaf Blowers, Leaf Vacuums, Snow Blowers, whatever outdoor Blower or Vacuum you are looking for, we have you covered.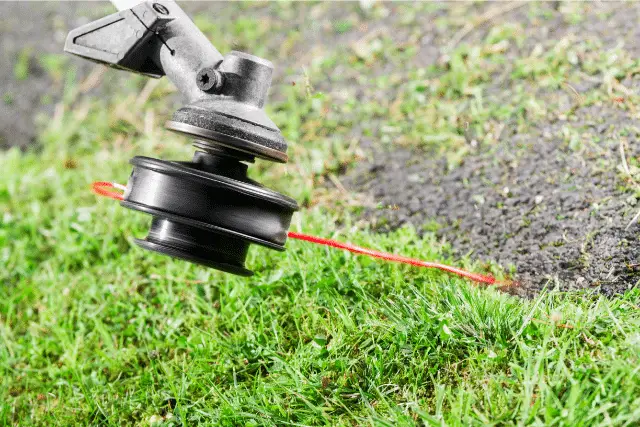 Lawn & Garden Edgers
Mowing your lawn is s part of Lawn Maintenance, don't forget there are garden and path edges to be done too.
Get The Best Mower or Blower or Edger, easily....
We do all the research, reviews and comparisons so you don't have to....
You'll be faced with rotary mowers, reel mowers, propelled either manually, electrically or by fuel. You'll find self-propelled lawn mowers with all-wheel drive, front-wheel or back-wheel drive. You'll find different grass cuttings depositing systems and different lawn mowers decks and structures. Perhaps something more novel suits your purposes such as a robot mower. Or, perhaps you have a sizable lawn and a ride-on mower would be preferable. Don't worry! Because we're going to cover all the essential consumer knowledge you'll need when purchasing a lawn mower – because obviously, you need to buy the right one for your hard-earned cash!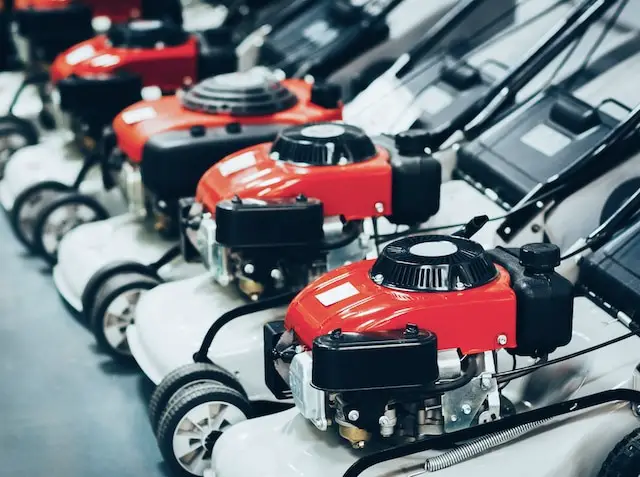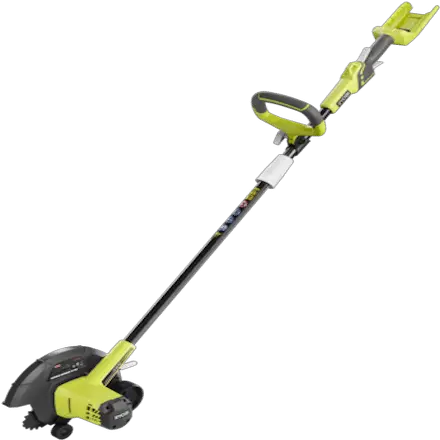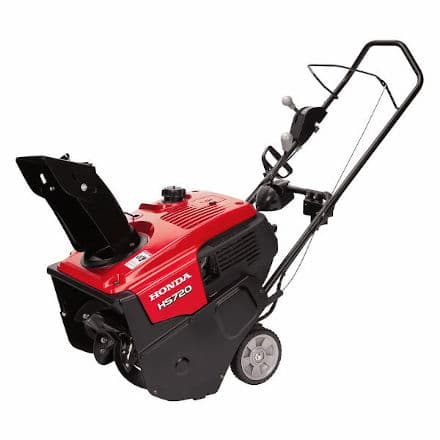 Click here for our recommendations for Best Snow Blowers to clear the paths around your home.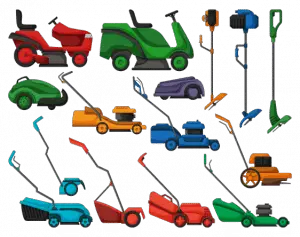 Expert knowledge to help you buy smart
We'll explain the advantages and drawbacks of the various standard types of lawnmowers available on the market so that you can choose the mower that's ideal for your lawn. We'll also offer some suggestions on how to maintain your lawnmower to extend its life and ensure the health of your lawn.
Our Buyer's Guide to Mowers, Blowers & other Lawn Care Products
If you are in a rush. I highly recommend you to look at our Best of the Best Top Pick articles above. It will give you a quick breakdown of products that might be of interest to you.
Factors in choosing your New Mower
One of the biggest factors in choosing a Lawn Mower is the size of your lawn and the terrain – flat, gently undulating or downright steep.  In addition, you need to consider your own fitness in relation to your ability to mow your lawn especially if it is a steep block requiring lots of physical exertion.
Reel Mowers – you are the "power" behind these mowers so it is all your effort to push & cut the grass
Petrol Mowers (aka Gasoline Mowers) – still require effort from you to push them
Electric Mowers  – still require effort from you to push them same as Petrol Mowers
Self-Propelled Mowers – much less effort required from you as you guide them around the lawn but some exertion required especially on steep lawns
Ride-on Mowers – sit on the mower & steer
Zero-Turn Mowers – similar to Ride-on Mowers, you just need to steer the mower
Robot Mowers – once programmed, sit back and enjoy life as the mower keeps your lawn looking perfect
Of course, it goes without saying that no matter which mower you choose, it will still need to be maintained and some mowers are easier than others.  Our Green Grass Mower reviews will help you decide what is the best Lawn Mower for you to keep your lawns in top condition.
Summary of Mower Types - Pros & Cons
Whether you want to save money, or just take pride in doing most of the yard work yourself, reel lawn mowers may be the solution for you. If you're new to yard care, then you may be wondering if there is any benefit to using such an old-styled device. The truth is that reel lawn mowers are still useful, and many people all over the world use them. To learn everything you ever needed to know about reel lawn mowers, keep reading our guide.
Rotary mowers are composed of a single horizontal blade that rotates, similar to a helicopter rotor blade, at the bottom of the mower, and cuts parallel to the lawn. They offer consistent cuts and are easier to clean and sharpen – being composed of a single blade plate. Basically any mower which is not a Reel Mower is a form of Rotary Mower based on the balde cutting action. Examples of Rotary Mowers include Petrol (Gas) Mowers, Electric Mowers, Ride-on / Zero Turn Mowers & Robotic Mowers.
Electric lawnmowers are an easier way to groom your lawn. Electric mowers have evolved to make mowing easier and now have numerous features to make lawn care more enjoyable. If you've only used a gas-powered model, then you may not realize just how different the two models are. Check out our guide to help you pick the best electric lawn mower for your lawn
If you have a larger budget and are looking to save time while mowing your lawn, then a riding lawn mower may just be the solution you are looking for. These mowers are generally gas powered. Riding mowers can make maintaining large yards super easier. We developed this guide to help answer the various questions you may have about a riding mower.
When you think of how much time and effort it takes to mow your lawn, how would you feel if "something" else did it for you? Maybe a robot lawnmower is an option for you. Although Robot Lawnmowers might sound like something straight out of a sci-fi movie, they are actually real! Check out this post to explore how these cool gadgets work.
Frequently Asked Questions
How often should I cut my lawn?
The type of grass, geographic location where you live, topography and environmental factors all affect the growth rate of your lawn, as will the season and prevailing weather conditions.  An unusually dry or wet summer can significantly affect how slow or fast the grass will grow.
As a general guide: –
During the summer months lawns require regular maintenance every 1 – 2 weeks.
In the winter you can reduce the lawn mowing cycle to every 3-4 weeks or even longer if you are in a particularly cold region.
Whenever you cut your lawn, you should remember the 1/3 rule and never cut more than a 1/3 of the height of the grass at any time, even if that means having to cut the grass twice over a couple of days to reduce the height to your desired level.
Should I use a Catcher or Mulcher?
CATCHING
When mowing using a catcher, the cut grass is collected in the catcher and removed from the lawn.
Pros of catching:
Depending on the efficiency of the catching blades & catcher there should be little to no loose grass left lying on the lawn to be tramped into the home or the pool.
Cons of catching:
Now that you have all that cut grass you need to find a way to dispose of it which may involve an additional cost.
MULCHING
Mulching involves cutting the lawn with a special "mulching device" in the mower outlet replacing the grass catcher. The process involves cutting the grass numerous times before forcing the grass clippings down into the lawn. Different types of mowers approach the solution slightly differently.
Pros of mulching:
The grass clippings decompose naturally fairly quickly adding nutrients to your lawn.
There is no excess grass that needs to be removed from your yard after mowing is finished.
Cons of mulching:
A fine layer of cut grass is left on the lawn which might be picked up on your feet and brought into the home.
Mulching is very hard if the grass is wet from dew or heavy rain before you mow
Mulching is not recommended if cutting long grass. You might need to do the lawns twice using a grass catcher to get some of the length off then a second time to mulch.
BOTTOM LINE
Basically, it is up to personal choice, what suits you and your lawn the best.  You may decide to use the catcher sometimes then mulch other times so the lawn still gets some nutrients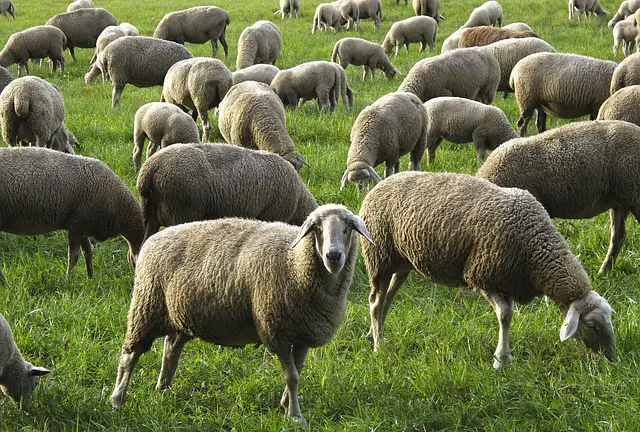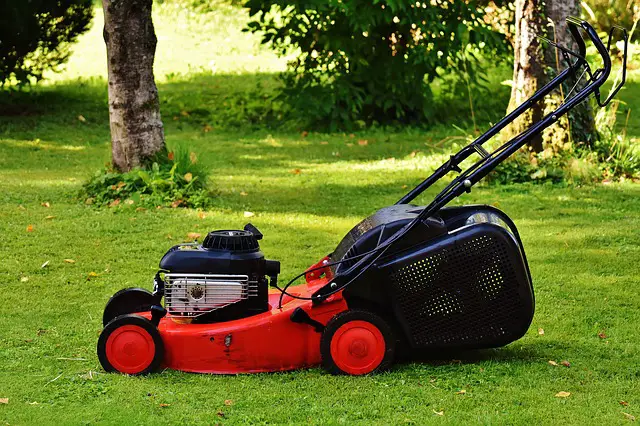 Features of a Top Mower...
A comfortable height-adjustable handle that is easy to hold.
A handle that turns upwards will allow you better control over the mower & less strain on your wrists.
All controls (throttle, self-propel, etc) should be close to your hands & clearly visible.
Cutting height should be easy to adjust & have a number of pre-set heights to allow you to adjust your cut based on the type and height of your lawn.
For gasoline mowers pull cord is ideally located on the engine for stability & ease of starting.
Push-button or key-operated mowers are easier to start & don't require much physical effort for starting.
A good mower should be easy to push around your lawn if you have a block with steep grades consider a self-propelled or ride-on mower.
A lighter-weight model with big wheels will improve the ease of use, especially in rough terrain.
Solid grass catchers tend to contain the cut grass better than fabric grass catchers which might let the fine grass through & cover your segs.
Ideally, the grass catcher should have 2 handles to make it easier for carrying and attaching to the mower.
For battery & electric mowers, a safety switch (deadman action) means the mower will stop as soon as pressure is released making is much safer for you.
If you have a battery mower, ensure the battery has enough power to cut your entire lawn or consider a spare battery so you don't have to wait for the battery to recharge before you can finish cutting the grass.
Our Top Accessory Picks for 2022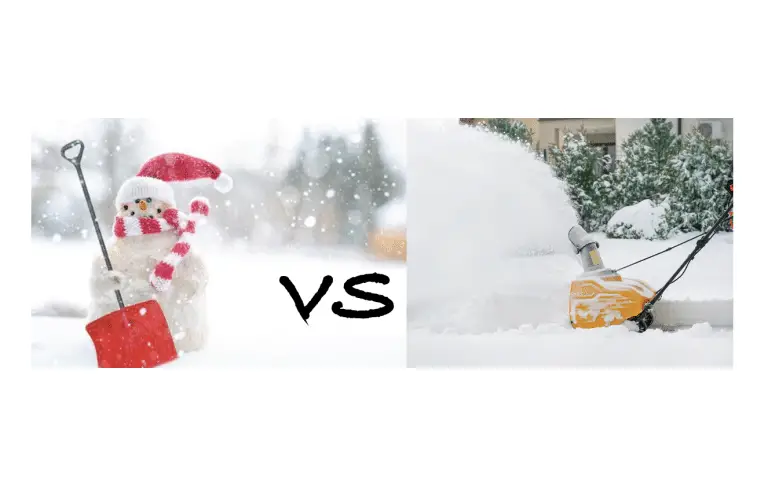 What's the difference between a snow blower and an electric snow shovel? Let's take a closer look.  A snow blower is a gas-powered machine that can clear large areas of snow in a short amount of time. Snow blowers are ideal for large driveways, long sidewalks, and other wide-open areas....
Read More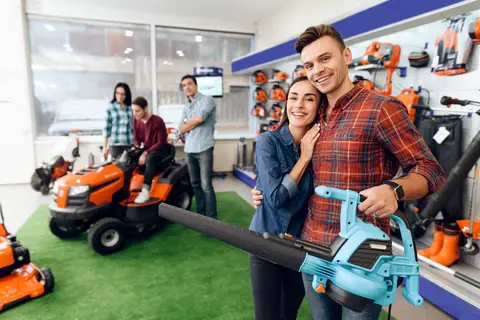 Lawn leaf blowers and vacuums are some of the handiest lawn tools you can get. They make lawncare a lot simpler, from taking care of fallen leaves every autumn to gathering loose grass after you mow. You can even use lawn blowers and vacuums to help take care of mulch...
Read More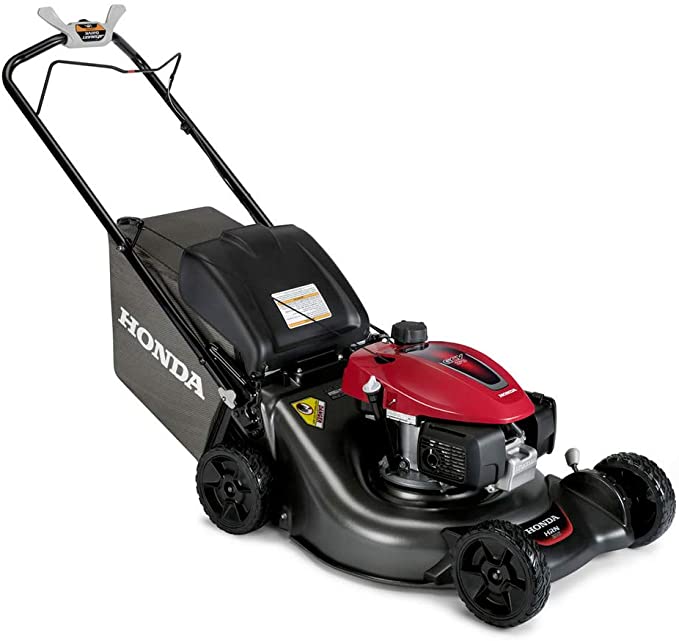 Today we'll be looking Honda 6630200 at This one is not dissimilar to another Honda mower we reviewed not long ago, and we gave that a phenomenal 4.5 out of 5. This isn't a mystery novel, so I'll spoil the ending (sorry if you were looking for suspense) and tell...
Read More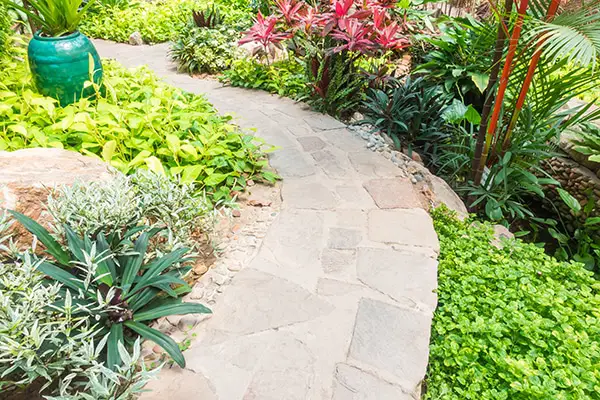 The dream of every nature lover is to have their own relaxing corner with plenty of flowers. But life can get busy, and it's just not possible for everyone who dreams about this spot in the yard!
Read More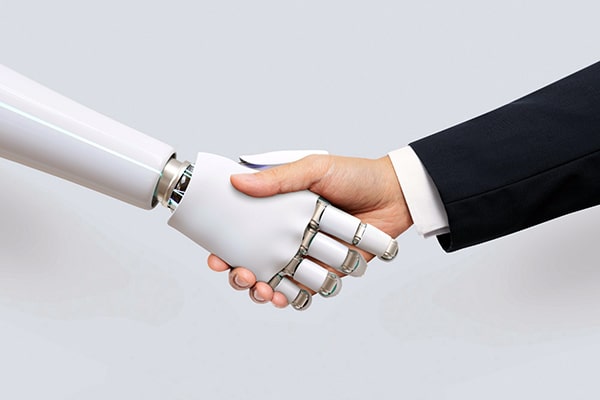 When you think of how much time and effort it takes to mow your lawn, how would you feel if someone else did it for you? Maybe a robot lawnmower is the answer. This post will explore how these cool gadgets work and help decide if they're worth your money.
Read More